If you would like to request a paper copy of any of the information on the school's website,
please contact the school office and we will happily provide this.
Welcome
---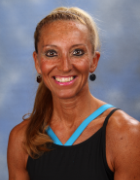 Welcome to the BeDifferent Federation of Lonesome, Singlegate and William Morris Primary School. Our BeDifferent Federation is made up of three successful schools in the London Borough of Merton.
All of the schools within the BeDifferent Federation serve a diverse community, which has a desire to nurture the growth and development of the whole child, equipping each individual with the knowledge and skills they need to support their physical and mental well-being.
We value collaborative learning experiences that support the social construction of knowledge and our BeDifferent Federation prides itself on its vision to embrace and encourage unique and lifelong experiences.
Our successful partnership believes that:
"Being different and thinking differently, makes a person and an experience truly unforgettable."
Mrs Bull
Chief Executive Headteacher