Mrs Christopherson
As Director of Operations for the Federation I work across the three schools, responsible for administrations & finance, premises, Human Resources & Payroll, contracts and procurement, risk management, Information Technology & General Data Protection Regulation (GDPR).
Miss Searle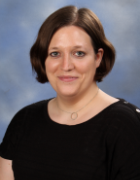 In my role as Personal Assistant I work extremely closely with Mrs Bull and the Federated Senior Leadership Team to provide in depth administrative support in a whole range of ways.
This includes:
Supporting with the preparation of paperwork for staff and senior leadership team meetings, as well as minuting these meetings
In depth data analysis of in school and external data in order to support the strategic vision of the Federation and to support the Senior Leadership Team in target setting for attainment and progress across the school
Supporting Mrs Bull in her organisation and ensuring that she has everything she needs every day
Supporting at school functions and events
Supporting the office teams in compiling and circulating communication for families across the Federation
Working closely with Mrs Hart and the JTA team at Singlegate to plan and deliver a range of activities that support the School Travel Plan and to ensure that the travel plan system is maintained and updated every year
Mrs Parrett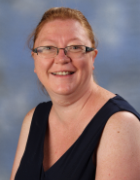 I am the Office Manager for William Morris Primary School.
I am responsible for; School Attendance, School Admissions, Safeguarding, Pupil Premium, School trips, First Aid and general office duties.
The Local Authority are responsible for the allocation of school places, and it is my responsibility to arrange the admission to our school once the local authority send through the request to admit your child. If you would like to view our school visits are held on a Thursday morning at 10am and must be booked in advance. For further information please do contact the school office.
I work closely with the Chief Executive Headteacher, The Local Authority and Governors with regards to school attendance. Half termly reports are prepared and shared with the relevant authorities and children's attendance that is of concern is closely monitored and families contacted accordingly. The school's attendance expectation is 96.1% as set by the Local Authority. If for any reason your child is unable to attend school please contact the school on the first day of absence with a reason for absence. Any absences are at the discretion of the Chief Executive Headteacher if they will be authorised or not. We ask that appointments are made out of school hours wherever possible although we do understand there are occasions where this is not possible. In these instances please bring in the medical appointment letter or card in order to authorise that absence. Children's whose attendance falls below expectations may be referred to the Education Welfare Officer. Leave of Absence can only be authorised in 'exceptional circumstances' and must be requested in advance of booking by completing a form which you can collect at the school office. You will receive a copy of your request advising if it is authorised or not by Mrs Bull.
I work closely with the Chief Executive Headteacher and Associate Headteacher with all matters relating to Safeguarding Administration, attending safeguarding meetings and keeping records up to date. The school takes all matters of safeguarding seriously and if a child makes a disclosure to a member of staff this will be followed up and reported to the school's Designated Safeguarding Lead (DSL) and families may be contacted to attend a meeting to discuss those concerns and referrals made via the Merton MASH Team may be deemed required to offer support to the family.
All parents on admission are asked to complete a Pupil Premium form to check their eligibility for Free School Meals even if they are aware at that time they will not qualify as this will 'get you in the checking system' if your circumstances were to change at a later date. If you think you are entitled to Free School Meals and have not completed a form please do come and see me at the office for a form to complete and sign and I can check the eligibility for you.
The children at William Morris Primary School will participate in school trips tailored to their learning projects. Part of my role is to arrange public transport or in fact transport the children on those visits by driving the minibus. As the school is a 'Gold Accredited' school with the school Travel Plan we endeavour to use sustainable modes of transport and so children wherever possible will use public transport to 'get out and about'.
If you have any questions or queries relating to your child do come and see me at the school office where I will be happy to help you.
Mrs Davies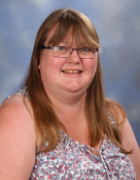 As the receptionist for general administration I am the first point of contact in the office if you have any questions or require an appointment with the Chief Executive Headteacher, Mrs Bull.
I am also responsible for Parentmail within the school and for record keeping for the After School Club and Breakfast Clubs. My duties also include being the School Librarian and being the first point of contact for any First Aid
Mrs Mohan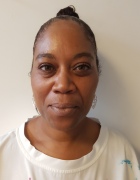 I am the school Federation Office Assistant. I help across all three schools assisting with general administration supporting my colleagues wherever needed. I also assist with queries from parents and take relevant messages for staff.
Mr Parsons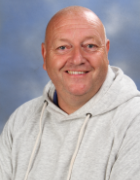 Site Manager