Mrs Christopherson
As Director of Operations for the Federation I work across the three schools, responsible for administrations & finance, premises, Human Resources & Payroll, contracts and procurement, risk management, Information Technology & General Data Protection Regulation (GDPR).
Miss Searle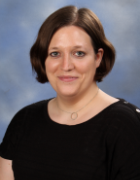 In my role as Personal Assistant I work extremely closely with Mrs Bull and the Federated Senior Leadership Team to provide in depth administrative support in a whole range of ways.
This includes:
Supporting with the preparation of paperwork for staff and senior leadership team meetings, as well as minuting these meetings
In depth data analysis of in school and external data in order to support the strategic vision of the Federation and to support the Senior Leadership Team in target setting for attainment and progress across the school
Supporting Mrs Bull in her organisation and ensuring that she has everything she needs every day
Supporting at school functions and events
Supporting the office teams in compiling and circulating communication for families across the Federation
Working closely with Mrs Hart and the JTA team at Singlegate to plan and deliver a range of activities that support the School Travel Plan and to ensure that the travel plan system is maintained and updated every year
Mrs Davey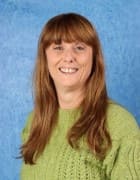 As the Office Manager for Lonesome Primary School I am responsible for ensuring the office runs smoothly on a day to day basis. My key areas of responsibility are school attendance, safeguarding administration and providing financial support to the Director of Operations. These are key tasks to ensuring the safety and welfare of the children. In addition to this I undertake many other admin tasks to provide support to teachers, children, parents and outside agencies. The office holds a wealth of information, such as admissions, pupil premium, school meals, breakfast and afterschool clubs and extra- curricular activities. We are always happy to answer any questions you may have so please do come and see us.
Mrs Begg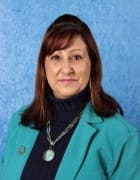 I am the Office Assistant at Lonesome Primary School & the first point of contact at the school. I am the first point of contact in the office if you have any questions or require an appointment with Mrs Bull, Ms Revell or the class teacher. My main duties include admissions, keeping a record of school dinners and breakfast club attendances, allocating extra-curricular activities spaces, first aid, maintaining school supplies and carrying out general office duties.
Mrs Mohan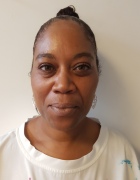 I am the school Federation Office Assistant. I help across all three schools assisting with general administration supporting my colleagues wherever needed. I also assist with queries from parents and take relevant messages for staff.
Mr Davey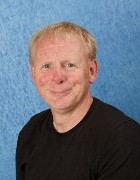 As Site Manager my key responsibility is for the Health and Safety of our children, staff and visitors and ensuring the important first impression of the school is a safe and clean environment. In addition to this my duties include: managing the day to day organisation of the school and carrying out minor repairs and cleaning, dealing with contractors maintaining the school's heating, fire alarms etc. as well as those completing planned building works and maintenance onsite.