This half-term has brought an exciting Head Boy and Girl recruitment process. All of our Year 6 children have designed and made a leaflet that would outline each of their special attributes, qualities and skills linked to the Head Boy and Girl job description. This leaflet had to advertise themselves as a true ambassador of the school. From all of the leaflets designed, each Head of School across the Federation chose a selected few to be interviewed by our Chair of Governors and myself.
Our elected Head Boy and Girl team for this year are:
Aaima

Head Girl

Szymon

Head Boy

Aubery

Deputy Head Girl

Sabah

Deputy Head Boy
The standard of candidate was very high, as children spoke about the excitement for the role and the potential challenges that leadership brings. The children selected are looking forward to hearing children read, attending special events, deciding upon some themed menu choices and making decisions about additional themed events that will excite all of the children in the school.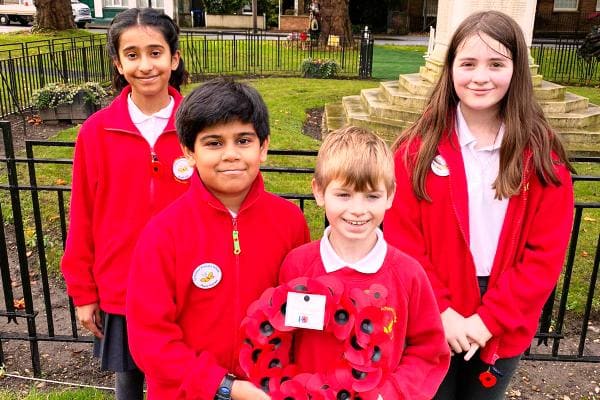 Remembrance Event 10.11.2023
Well done to these children and a big thank you to all of Year 6, as it was such difficult decision to make.