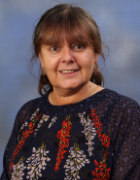 Mrs Reed
Family Support Worker and Deputy Designated Safeguarding Lead
Hello, I am Christine Reed and I provide Family Support to children and families in the Federation of Singlegate, Lonesome and William Morris Primary Schools.
As Family Support Lead and Deputy Designated Safeguarding Lead it is my role to ensure that our children and parents have access to advice guidance and support to enhance their family life, promote emotional wellbeing and encourage positive parenting. It is also my role to be a part of the Federation's Safeguarding Team to ensure that children are protected and cared for appropriately and safely.
Family Support as a designated role is very unusual in Primary Schools. Often issues and difficulties at home affect a child's learning, an experience at school can also affect home life and a child's wellbeing. We have been providing Family Support in school for several years and it is clear from demand that parents and children do appreciate having an appropriately qualified and experienced person in school, who can assist them or direct to other professionals.
It is my role to help bridge the gap between school and home so that adults in your child's life can work together to enable your child to be happy and successful in their learning and to be emotionally secure and settled. I am able to liaise with teachers and specialist support staff so that your child's learning is paramount.
I have 30 years experience working with children and families in both the statutory and voluntary sectors. I have social work experience in terms of Child Protection, but also many years of therapeutic work with children who are unsettled or have additional needs. I can also work with parents who require someone to be an advocate for them as parents.
I am able to bring my experience and parenting skills into school to help with all of the challenges we face as parents. I can provide one to one focussed direct work with children to enable them to better share their worries or explore what is preventing them from concentrating in class, making friendships or difficulties at home. I can offer parental advice, guidance and practical strategies looking at routines, structure, boundaries, behaviour and stimulation which can be worked on together. I can visit you at home by yourself or with your children so that I can help reinforce and really work with you to help set the 'house' rules and expectations you have as a parent.
If you feel that I can be of help to you and your family in any way I am here at school. Just ask the office to contact me by phone or email and please leave your name and phone number and I will get back to you quickly.
Christine Reed

Family Support Worker