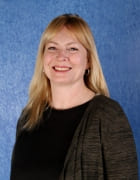 Mrs Lawler
Lead Family Support Worker
My name is Claire Lawler. I have lived, worked and attended school in Merton my whole life so I am very familiar with the area and the wonderful diverse culture that we have to offer.
I have fifteen years of experience working in Merton Primary School but most importantly, I am a parent myself; I understand the challenges that families face and how important it is to support the whole family, as it is to support and nurture our students.
With a real desire to help people, I aim to support you as problems arise by providing support, advice and information to families with our school community who may be experiencing short or long-term challenges. My experience as a trained Counsellor for both adults and young people means that I am able to offer a non-judgmental and compassionate ear by building trusting relationships with students and their families.
I may not have all the answers but working in partnership with you will mean that I can hopefully help you to find them.
Mrs Lawler

Lead Family Support Worker
---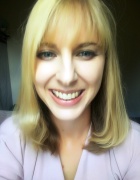 Katie Lucas
Off The Record school counsellor
I am Katie, a counsellor from a charity called Off The Record, a local young people's youth counselling service, who have been supporting young people in South London for 25 years.
Our new school-based counselling service offers support to children, parents and school staff. I use art and play therapy in my work with children and young people to help them express their thoughts and feelings.
I have had a very warm welcome to the BeDifferent federation and I am really looking forward to meeting more members of the community.
To take care of my mental health and well-being, I like to go for mindful walks in the park, practice yoga and dance and journal my emotions. What self-care strategies do you use?
If you have any queries about our service or concerns about your child, please contact the school's Head or email our inbox mertonschools@talkofftherecord.org.
If you are in urgent need for support, you can call the Young Minds parent helpline for free on 0808 802 5544 from 9:30am – 4.00pm, Monday - Friday or contact your local GP. If you have a crisis, and can't feel you can't keep your child safe, call 999.